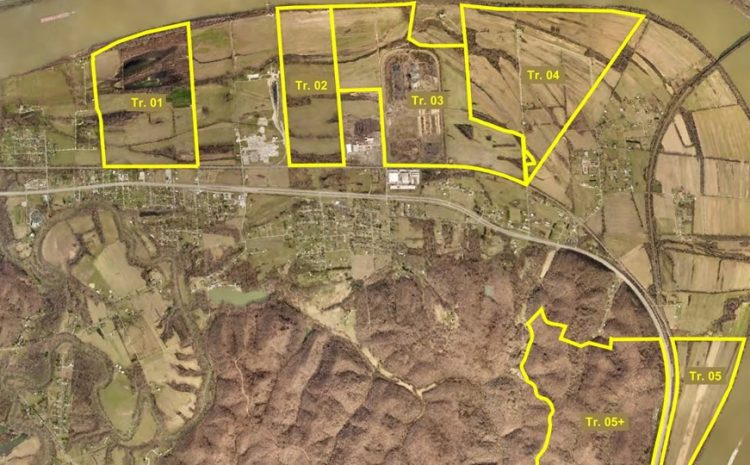 Greenup County's Judge Executive Tackles Economic Development with Gusto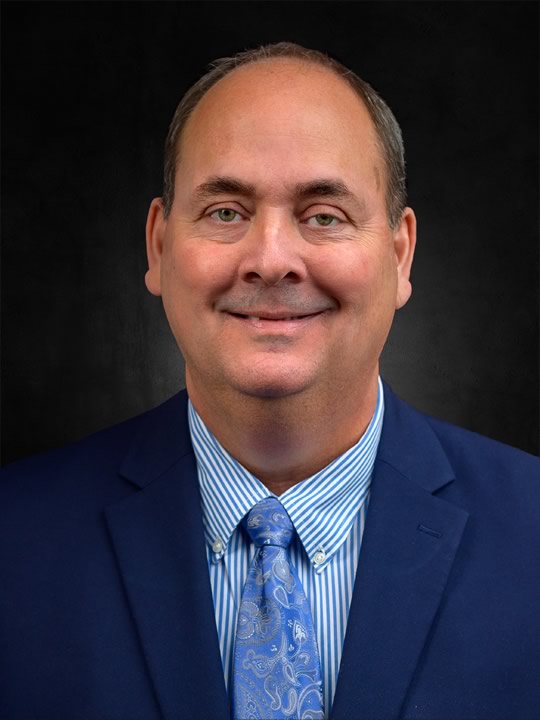 Bobby Hall is hardwired for action. As recently sworn-in Greenup County Judge Executive, Hall is focusing much of his energy on economic development. One of his first steps is to correct the inadequate water supply and other infrastructure still found within the county.
"My number one concern is getting water to every Greenup County citizen. We are 23 years into the 21st century and we still have people without tap water," said Hall. "When we get water everywhere, we will have more land that can be developed and used for economic purposes. Without water, broadband internet, cell service and ambulance service, the people of Greenup County will never have a future here, where they grew up."
Judge Hall has assembled a new team to carry out his vision of economic development through the Greenup County Economic Development Authority (GCEDA). The Authority has a lot to work with, as well as a lot of work ahead of it, to capitalize on available land.
In the meantime, businesses have an advocate in Hall.
"If you want to grow your business or build a new facility or company in Greenup County, it is very simple. Call me and I will do everything in my power to assist you. We are not in the business of putting up red tape and being difficult; we are in the business of cutting red tape and welcoming you with open arms. We want to be a business-friendly county that helps everyone be successful," Hall said.
Greenup County Fiscal Court representatives have already visited many area businesses and have plans of visiting all they can. As a result of such outreach, an internationally recognized business soon will announce its expansion, which will mean added job security and new positions for local workers.
Hall also is aggressively promoting Greenup County's wealth of available properties, each with unique attributes.
For instance, in the South Shore community, there are more than a thousand acres of land, and one parcel is nearly 400 acres with 11 barge cells in the river. It is the only land from Maysville, Kentucky to Charleston, West Virginia with this opportunity.
"The location is ideal, and the Ohio River is wide enough to line up three barges wide. Therefore, this parcel is a prime fit for any industry that needs to move product via the Ohio River," he said.
The economic development website, launched in April, illustrates other assets, which Hall said positions Greenup County as an excellent prospective location for many industries:
• Land on the corner of the Industrial Parkway and U.S. 23 that is perfect for development and connects to Interstate 64. City water will be available soon.
• Multiple hundreds of acres with excellent infrastructure are available in the East Park industrial center. A fire station, currently in the planning phase, will add safety and result in lower insurance premiums. This property is suitable for industry, distribution centers, industrial contractors and any type of company.
• A riverport in Wurtland is site ready for many types of economic development.
• Properties along the Double A Highway will offer even more acreage once additional infrastructure is put in place.
"We ask the people in Greenup County to give us a chance and stay positive," he added. "We have built a very impressive team and we have the people in the right place to move this county forward."
Hall's drive comes from his deep faith and desire to help others, both of which his parents modeled as they lived their Christian values. He, in turn, strives to offer the people of Greenup County greater opportunity for the decades to come.